The YesAndClub is hosting a retreat in April. Tickets will go on sale for members shortly.
The retreat will be very relaxed. It's billed as an opportunity to spend time in a peaceful, secluded environment exploring, creating and developing ideas.
There will be organised sessions for brainstorming and discussion.
The retreat will be held in a wonderful villa in the mountains above Cote d'Azur, in the South of France, 30 minutes from Nice airport.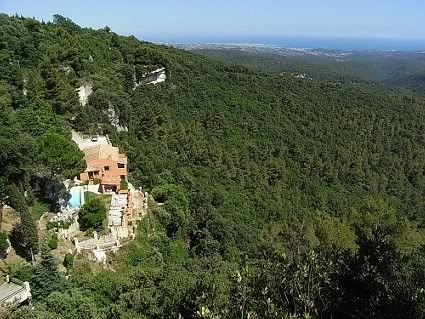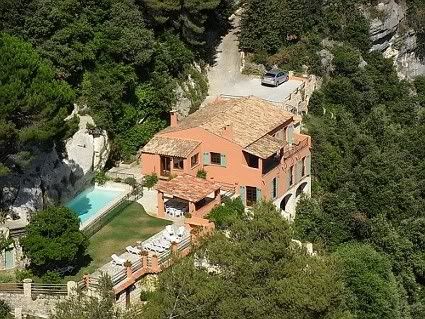 It's isolated in a 20 acre private forest.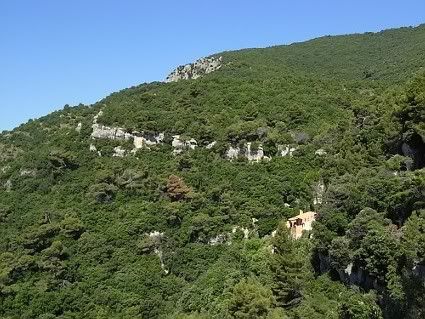 But conveniently located within a 20 minutes walk of one of France's most stunning medievil village: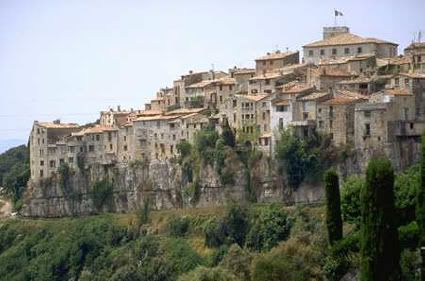 As we all know, it is almost impossible to come up with decent ideas without a view, so we've made sure we've got one.
As you can see the venue isn't too shabby. Inside there are bedrooms all with sea views, kitchen, living room, dining room, and billard room. Outside there is 20 acres of forest, 3 terraces, a barbeque area, Petanque court and a swimming pool.
Now for the information on the retreat:
The retreat is split into 2 groups, and you can choose which 1 suits you best. There are 8 places in each group, 4 for women and 4 for men. Accommodation is in twin rooms.
Group 1 – Saturday 24th (arriving at 13.50) to Tuesday 27th April (leaving at 21.45)
Group 2 – Tuesday 27th April (arriving at 21.15) to Saturday 1st May (leaving 16.30)
We want this to be a memorable YesAndClub experience and accessible to all members so we've tried our best to make the prices as affordable as possible, we hope you agree.
The price is £175 and Includes accommodation in twin rooms and transfers. Flights are extra and currently cost between £74-£82. The accommodation is self-catering, so food and drink is extra. We will eat out in the village some evenings, and there is a barbeque and Robert is a barbeque expert.
GROUP 1 TRAVEL:
Outward: Saturday April 24th, depart Gatwick on Easyjet 5067 at 10.50. Arrive in Nice at 13.50. We will then head into Nice for lunch and will leave for the property at 17.15, arriving at around 6pm.
Return: Tuesday April 27th, depart Nice on Easyjet 5072 at 21.45 arriving at Gatwick at 22.40.
The current price for this flight, including baggage charge, is £81.39
GROUP 2 TRAVEL:
Outward: Tuesday April 27th, depart Gatwick on Easyjet 5071 at 18.15 arriving in Nice at 21.15. We will go straight to the property.
Return: Saturday May 1, we will vacate the property in the morning and go for lunch in Nice. We will depart on Easyjet 5070 at 16.40 arriving at Gatwick at 17.25.
The current price for this flights, including baggage charge, is £73.31