The YesAndClub is holding an Open Mic Night, where people can pitch and share ideas.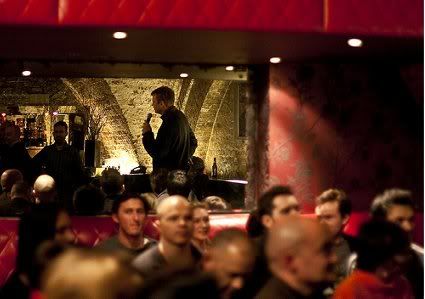 This can take any form including:
- Ideas that you want feedback on
- Ideas that you want help with to make into a reality
- Ideas that you want to brainstorm and develop
- Ideas that you're are giving away for others to run with
- Ideas for good
- Ideas that you predict will happen in the future
- In fact any ideas that you want to share!
The ideas can be for anything: a company, a product, a promotional stunt or raising money for charity
It will be a fun and inspiring evening and a fantastic opportunity to meet great people.
EVENT DETAILS:
Start – 7pm
Date – Wednesday 17th February
Open mic – 7.30pm-8.30pm
Feedback on ideas / networking – 8.30pm-11pm
The event is free to YesAndClub members and £10 for invited guests.